92%
of 2019 Johns Hopkins SAIS Master of Arts graduates were employed or pursuing additional education within six months of graduation.
Career Services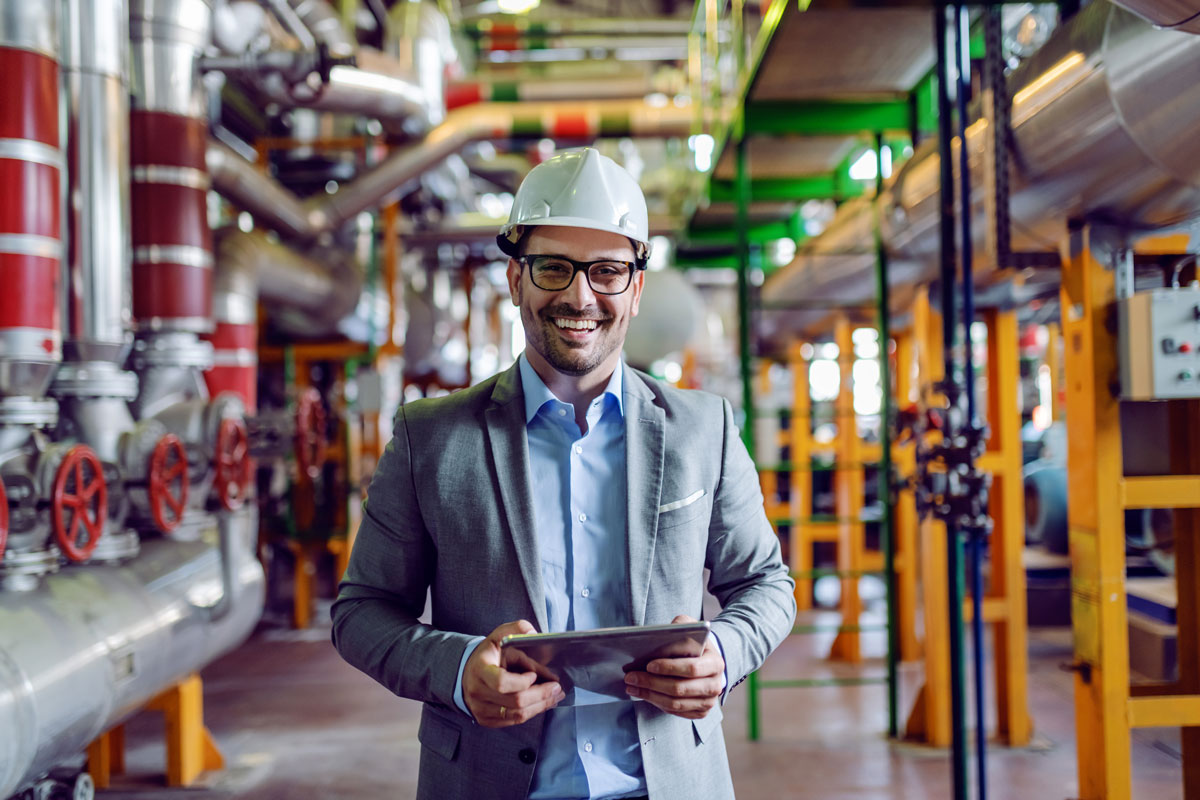 All Johns Hopkins SAIS students, whether they take classes on campus or online, can access the full breadth of our career services, including individual coaching, tailored job searches and networking opportunities. Nearly 200 employers visit Johns Hopkins annually to present their organizations and their recruitment processes, giving students an inside look into a variety of rewarding opportunities.
Our alumni often stay highly engaged with the Johns Hopkins SAIS community and help to mentor current students, offer professional development advice and participate in employer presentations. The Johns Hopkins University alumni network is more than 230,000 strong and spans the globe. Graduates work in environments ranging from private sector energy organizations to The United Nations, meaning that we can connect you with alumni who work in the specific areas you're most interested in.
Here are some quick facts about employment for our 2019 Master of Arts graduates:
46% work in the private sector with firms such as Deloitte, IBM, London Stock Exchange Group, and McKinsey & Company.
18% work in the nonprofit sector with organizations such as the Center for Strategic and International Studies, Refugees International, and World Resources Institute.
19% work in the public sector with employers such as the European Central Bank, Federal Reserve Board, and the US Department of State.
11% work in the multilateral sector with organizations such as Inter-American Development Bank, International Monetary Fund, and the United Nations.
6% pursued further academic study.
Request Information
To learn more about the MA in Sustainable Energy (online) and download a brochure, fill out the fields below, or call +1 410-648-2495 or toll-free at +1 888-513-5303 to talk with one of our admissions counselors.
*
All Fields are Required. Your Privacy is Protected.
Sustainable Energy Industry Outlook
Climate adaptation and resilience stand out as rapidly emerging areas of employment as a result of climate change impacts. These sectors will be critical to track in tandem with jobs in renewable energy and energy efficiency in the coming years.
---
3.26 million: Total number of clean energy jobs in the U.S. in 20181
150,000: Number of net new U.S. jobs created by clean energy in 20182
11 million: Number of people employed in clean energy jobs globally in 20183
With advancements in power distribution and storage as well as decreasing technology costs, it is a pivotal time for the renewable energy sector. Utilities are beginning to rethink their infrastructure to leverage lower-cost alternatives to fossil fuels, and challenges like the climate crisis have created global pressure to find innovative and practical solutions.
As investment in renewable energy grows, however, employers are struggling to find talent with the skills needed to shape policy and push these initiatives forward — in 2019, 77% of U.S. employers in the energy efficiency, electric power distribution and transmission and fuels sector said they had difficulty finding skilled professionals4.
When looking at the sector globally, it is increasingly clear that renewables present an untapped opportunity. Although developed countries, including Denmark, Portugal and Spain, are leading the way for clean energy production, emerging markets across Europe, South America and Asia are increasingly invested in renewables. In 2016, for example, Uruguay and Lithuania generated 26% and 30% of their power from wind and solar, respectively5.
---
Renewable Energy Careers
Driven by global momentum, sustainable energy opportunities will be created in both the public and private sectors, including roles in policy advising, strategy consulting, economics, investment, and product management. Sustainable energy experts will be called on to guide the development of new renewable energy sources, and they will also be required to think about how to effectively transition between older power sources and renewables.
Addressing the challenges in the renewable energy market will require a unique blend of skills, spanning business knowledge, sustainable energy sector expertise, and the ability to critically evaluate policy and research. There will be continued need for professionals with a keen eye for business strategy, who can determine the best path forward for organizations transitioning to sustainable energy, as well as forward-thinking professionals working with and in all levels of government to create energy policies that push sustainability forward.
The Johns Hopkins SAIS MA in Sustainable Energy equips graduates with leadership and critical thinking skills that can help them succeed in a variety of roles, from consultants who help organizations move forward with their transitions to clean energy to leaders who shape policy on a global scale. While not an exhaustive list, some of the roles our graduates can pursue or advance include:
Commercial Strategy Advisor
Corporate Sustainability Consultant
Director of Policy
Economist
Energy and Climate Change Consultant
Foreign Affairs Officer
Foreign Service Officer
Industry Outlooks Advisor
Investment Officer
Managing Director
Policy Advisor
Product Manager
Program Analyst
Program Manager
Even as many sectors saw job opportunities decline in 2017 and 2018, renewable energy careers in areas such as solar saw growth. Solar energy jobs grew five times faster than the rest of the U.S. economy between 2014 and 20186, and the number of wind jobs increased 3.2% in 2019 alone7. With multiple states throughout the U.S. making commitments to meet clean energy goals over the next several years and utilities finding it more cost effective to invest in clean power, this momentum is likely to continue and grow over coming years.
---

1E2, "Clean Jobs America 2019."
2E2, "Clean Jobs America 2019."
3Environmental and Energy Study Institute, "Fact Sheet – Jobs in Renewable Energy, Energy Efficiency, and Resilience (2019)."
4Institute for Energy Economics and Financial Analysis, "Emerging Economies 'Catching Up' in Global Renewables Race"
5REN21, "Renewables 2019 Global Status Report"
6The Solar Foundation, "National Solar Jobs Census 2019"
7National Association of State Energy Officials, Energy Futures Initiative, "2020 U.S. Energy & Employment Report"