As avid researchers and practitioners with decades of energy sector experience, Johns Hopkins professors bring their real-world research and cutting-edge use cases to the classroom. The Johns Hopkins SAIS faculty includes award-winning authors, researchers and leaders in areas such as management consulting, global energy, as well as a full range of other disciplines within sustainable energy.
They are also members and leaders within organizations such as Energy Security and Climate Initiative and Initiative for Sustainable Energy Policy (ISEP).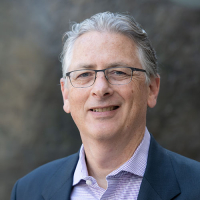 John Banks
Practitioner-in-Residence of Energy, Resources and Environment
John P. Banks is a Practitioner-in-Residence at the Johns Hopkins University School of Advanced International Studies (SAIS).
He has over 30 years of experience in the energy industry, specifically in management consulting, academia, and at a leading think tank. Since 2009 he has been affiliated with SAIS, first as an adjunct professor, and then in 2016 as a full-time faculty member in the Energy, Resources and Environment (ERE) program. Banks teaches three courses: Global Electricity Markets, Energy Transitions in the US, and Introduction to Energy, Resources and Environment. In addition, he currently leads the International Energy and Environment Practicum, an innovative course in which second-year ERE students work with external client organizations on projects addressing environmental and energy policy challenges. Banks also designed and taught the first course in the new Master of Arts in Sustainable Energy online degree program at SAIS, launched in the fall of 2020.

Prof. Banks sits on the Co-Curricular and Experiential Learning Committee, and recently oversaw two student research field projects: examining electricity access challenges in Myanmar, and assessing the city of Seoul, South Korea's efforts at deploying clean energy, especially solar PV. Professor Banks was selected by the student body to receive the 2019 Excellence in Teaching Award.

Banks' research focuses on the ongoing transformation of the global electricity sector, with a particular interest in the intersection of technology innovation, policy, and regulatory trends as they impact de-carbonization approaches and evolving business models. In early 2019, he published a co-authored assessment of alternative, sub-national electricity service models in the U.S., specifically community choice aggregation, the sustainable energy utility, and municipal utilities.

For nine years (2009-2018), he served as a Nonresident Senior Fellow in the Energy Security and Climate Initiative at the Brookings Institution. He contributed to the formation of, and helped run, Brookings' Global Electricity and Technology Roundtable, a bi-annual, private meeting of senior utility and technology industry executives, state and federal government officials, financial institutions, regulators, academia, and others designed to discuss major developments in the electricity sector globally. While at Brookings, Banks played a leading role in developing and carrying out research efforts dealing with nuclear power, the transition of the electricity sector in Germany and Japan, the role of distributed energy resources in the US, electricity access in emerging markets, and the future role of coal.

Prior to working at a think tank and in academia, he was a management consultant for over 20 years advising governments, companies, and regulators throughout the world on energy policy, security, and governance issues. He has worked for a number of firms including Nexant, Inc. the successor company to Bechtel Technology & Consulting, and BearingPoint (now Deloitte) in New York.

He has authored or co-authored dozens of energy reports, published numerous articles, and has provided expert testimony. Banks has worked in more than 30 countries outside the U.S., and holds an MS in Foreign Service from Georgetown University.
Read more...
---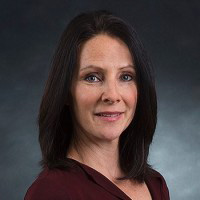 Jenn Cole
Faculty
Jennifer Cole is concurrently on the faculty in the Harvard Graduate School of Sustainability, where she transferred to from Harvard's Earth and Planetary Sciences.
Prior to that, she had been Director of the Environmental Studies Program at Northeastern University for fifteen years. She also teaches at Tufts University. Dr. Cole has published extensively in the fields of energy, water resources, and sustainable agriculture, and has written books on natural disasters. She holds a PhD in Earth Sciences from Syracuse University, specializing in groundwater geochemistry.
She also has a career in the environmental consulting field, serving as conservation commissioner in Otis, MA. She has also served as an expert witness in wetlands cases and represented town conservation commissions on river and wetland protection act disputes. She was senior hydrologist at Weston and Sampson Engineers, Inc., and is principal at her consulting firm, Rivers Consulting.
She has given many invited talks, including ones at the U.S. Environmental Protection Agency and Weston Observatory. She represented Harvard's Department of Earth and Planetary Sciences at the White House on two occasions.
Read more...
---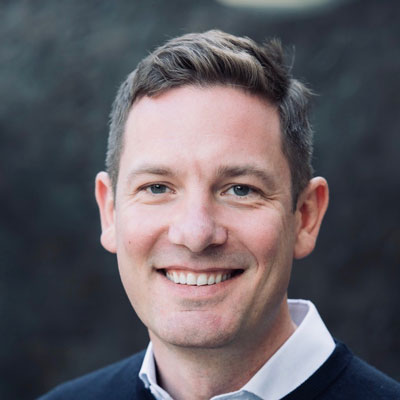 Jonas Nahm
Assistant Professor of Energy, Resources, and Environment
Jonas Nahm is Assistant Professor of Energy, Resources, and Environment at the Johns Hopkins School of Advanced International Studies. Jonas' research interests focus on the intersection of economic and industrial policy, energy policy, and environmental politics. In particular, he studies the role of the state in processes of industrial restructuring that accompany responses to climate change and clean energy transitions more broadly. His work utilizes clean energy transitions in China, Germany, and the United States to engage two debates in comparative political economy: (1) the role of the state in shaping the international division of labor in highly globalized industries, and (2) sources of state capacity in interest group politics during periods of industrial restructuring. His book manuscript, "Collaborative Advantage: Forging Green Industries in the New Global Economy", uses the development of renewable energy sectors to investigate the political economy of innovation and industrial development in highly globalized industries. The book shows that new possibilities for collaboration among firms in the global economy have reinforced national patterns of industrial specialization. In the decades before international economic integration made it easier for firms from around the world to work together on tasks ranging from production to innovation, differences in national capitalisms yielded equally distinct national industrial specializations for production, innovation, and competitiveness. Globalization has since challenged the primacy of nation states by moving beyond their territorial reach many of the activities that now make up the global economy. However, as Jonas shows in the book, globalization not only continues to be mediated by domestic institutions, it also causes persistent and consequential divergence of such institutions and national industrial specializations over time. In addition to his work on renewable energy industries, Jonas has ongoing research projects on the politics of greening the global auto sector and the subnational determinants of climate policies. His research has been funded by the Minerva Research Initiative and the U.S. Army Research Office, the German National Academic Foundation, the World Bank Institute and the Korean Development Institute, the Horowitz Foundation for Social Policy, the Harvard Center for European Studies, the MIT Center for International Studies, and the Caroll Wilson Foundation. He was an MIT Energy Fellow and a Fellow of the German National Academic Foundation. Prior to coming to Johns Hopkins SAIS, Jonas was a Postdoctoral Fellow at the Watson Institute for International and Public Affairs at Brown University. He holds a PhD in Political Science from MIT and speaks German and Mandarin Chinese.
Read more...
---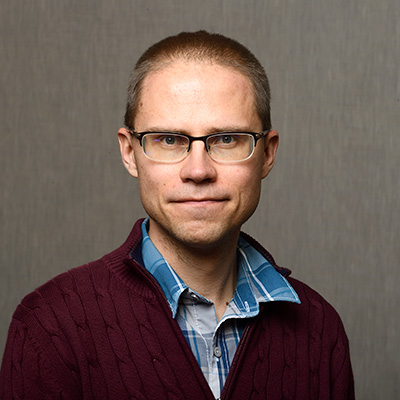 Johannes Urpelainen
Prince Sultan bin Abdulaziz Professor of Energy and Environment
Johannes Urpelainen is the Prince Sultan bin Abdulaziz Professor of Energy, Resources and Environment at Johns Hopkins SAIS and the Founding Director of the Initiative for Sustainable Energy Policy (ISEP). He received his PhD in Political Science from the University of Michigan in 2009 and spent the next eight years at Columbia University. Johannes is the award-winning author of four books and over a hundred refereed articles on environmental politics, energy policy, and global governance. He teaches action-oriented classes on energy and environmental policy to equip the next generation of global leaders with deep knowledge, advanced analytical skills — and a passion for transformational social change. As one of the world's top energy policy experts, Johannes frequently advises governments, international organizations, and the private sector on energy and environment. As the Founding Director of ISEP, Johannes is responsible for the vision, strategy, and general management of the initiative. His work under ISEP offers pragmatic but effective approaches to providing the world's population with affordable and abundant energy at minimal environmental impact. In his spare time, Johannes reads biographies and tries to improve his Hindi.
Read more...
---
Request Information
To learn more about the MA in Sustainable Energy (online) and download a brochure, fill out the fields below, or call +1 410-648-2495 or toll-free at +1 888-513-5303 to talk with one of our admissions counselors.
*
All Fields are Required. Your Privacy is Protected.