The MA in Sustainable Energy (online) program includes two in-person residencies in Washington DC. These residencies bring together the fall and spring cohorts, offering students an excellent opportunity to connect with peers.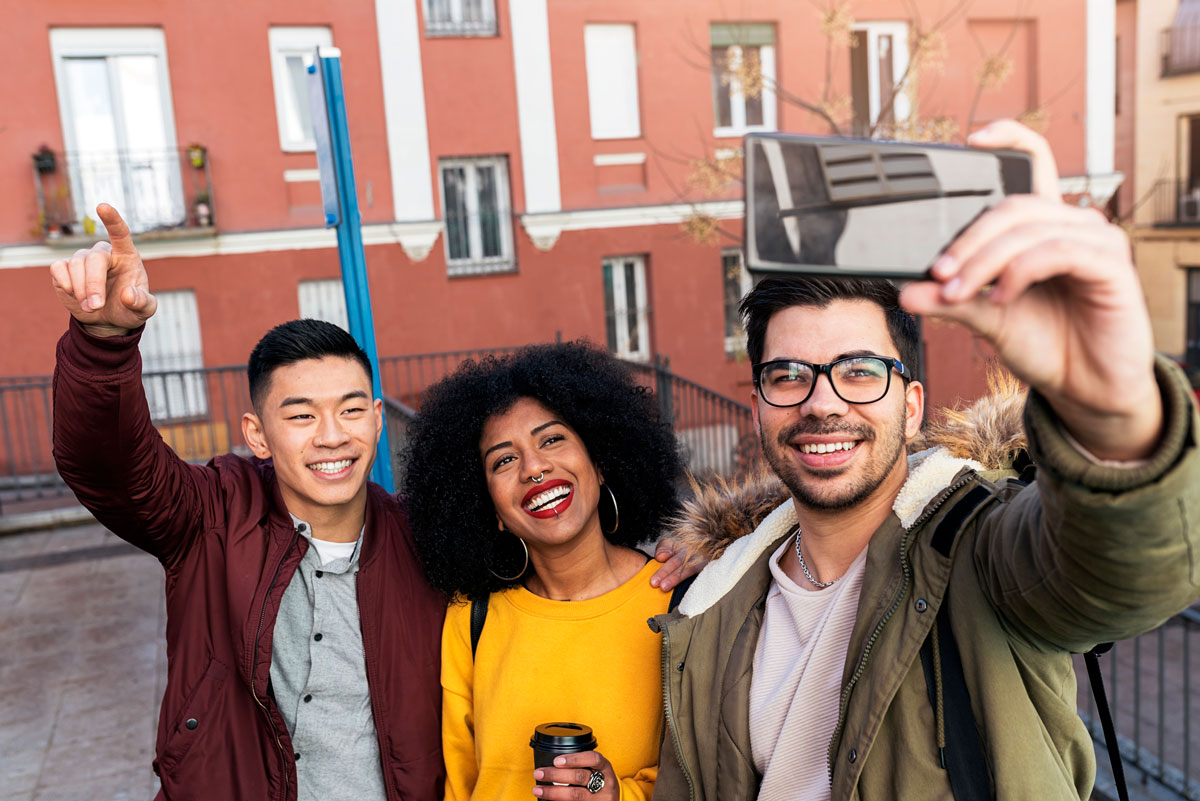 These rich learning experiences allow you to learn about energy financing, policy and environment first-hand while meeting with leaders in the industry. The first experience is a week-long residency, in which you'll begin conceptualizing and conducting research for your capstone project, participating in energy site visits and connecting with experts in the field. The second on-campus experience consists of the MA in Sustainable Energy capstone presentation and Johns Hopkins SAIS commencement ceremony, where students will participate with the school's entire graduating class.
For any questions or concerns regarding the in-person residencies, please contact an admissions counselor at saisonline@jhu.edu or call +1 888-513-5303.
---
The Johns Hopkins SAIS Campus
There are few places better for learning the nuances of energy policy, economics, finance and research than in Washington DC, which provides an exciting backdrop for the study of international affairs. The school's main campus is located in the Dupont Circle neighborhood and occupies three buildings on Massachusetts Avenue, NW. This location is commonly referred to as "Embassy Row" as there are several embassies and think tanks up and down the avenue.
During their residencies, students will be able to experience everything that Washington DC and the Johns Hopkins SAIS campus has to offer, including free visits to museums and zoos in the city and our world-class campus events.
---
The Capstone Project
Students are expected to prepare a capstone project and presentation as one of the requirements of their master's degree. This project is meant to demonstrate the student's expertise gained from their time in the program.
The capstone research project will focus on a broad, common theme, allowing students to choose a focus on research that reflects their interests and future career plans. Students may elect to complete a case study, global policy review, policy analysis, business plan, or other project approved by the professor. The goal is to solve an important problem of practical importance in the field of sustainable energy.
Students will work on project deliverables in five phases, starting with creating idea outlines and a project plan, writing a project proposal at Residency I, completing research and writing a draft capstone project, revising the project, meeting with the professor and colleagues for monthly progress reports, and submitting a final capstone project at the end of the course. The capstone culminates with a closing session (Residency II) in Washington DC, where students will give project presentations and address questions from the faculty.
---
Upcoming Residency
In-Person Attendee Details
The first residency will take place Monday, August 23–Friday, August 27, 2021 at Hotel Zena, with check-in on Sunday, August 22 and check-out the morning of Friday, August 27.
Breakfast will be provided Monday-Friday, including a welcome breakfast on Monday with Professor Urpelainen, and lunch will be provided Monday-Thursday. There will also be a closing reception and dinner on Thursday, August 26.
During the week, you'll work on your capstone proposal and have the opportunity to explore the DC area, including a scheduled tour of the Johns Hopkins SAIS campus.
View the detailed in-person schedule.
Virtual Attendee Details
Students virtually attending the residency will see the class sessions, speakers, and panels live, and we'll provide recorded sessions for those who aren't able to attend synchronously. Those within six hours of US Eastern time are expected to virtually attend classes and guest speaker opportunities, and they will be provided with 2-way communication platforms for real-time attendance. Students who are more than six hours ahead of US Eastern time will be provided with asynchronous access to the professor via email, as well as recorded speaker and panel sessions.
All students attending virtually will be provided with a 30-minute office hour session with the professor on Friday, August 27, between 9am-12pm ET.
Regardless of mode of attendance, assignment due dates are the same for all students and must be adhered to. All students are expected to complete their project proposal within the week.
View the detailed remote schedule.