—

Data Science and R: An Introduction
Non-Credit Course
Data Science and R: An Introduction
Harness Data to Drive Meaningful Progress in the World
Format: Online, self-paced
Engagement: Two optional live sessions with the instructor
Duration: Two weeks
Course: Non-credit
Course Fee: $500
Start Date: June 5, 2023
In today's world economy, the most important global commodity is data. Professionals in public policy, international affairs, and economics must be able to process, analyze, and visualize large data sets. With the introduction of smart technology, the importance of data will continue to increase.
This course introduces the fundamentals of quantitative methods using the R statistical package. Students gain experience with basic R programming, data visualization, and descriptive statistics. As they progress, students apply their skills to a series of data tasks, so that they can showcase their proficiency by the end of the course.
Upon completing Data Science and R: An Introduction, students will be able to:
Use the R statistical software environment for data manipulation, analysis, and visualization
Provide descriptive statistics for quantitative data
Collect data from online sources
Visualize data through various graphs and illustrations
Build and interpret statistical simulations
Unlock the power of data science and R programming to better inform strategic decisions and uncover important insights. With flexible coursework and two live lectures, this non-credit course gives you the benefits of a top-tier Johns Hopkins University education at an accessible price.
---
Faculty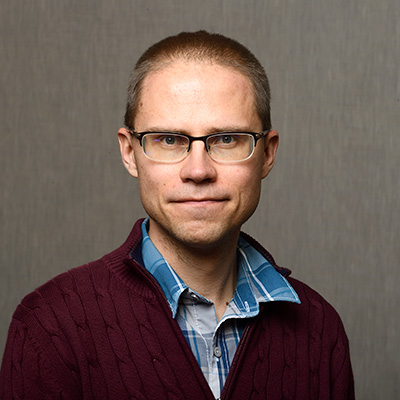 Johannes Urpelainen
Prince Sultan bin Abdulaziz Professor of Energy, Resources, and Environment
Johannes Urpelainen is the Prince Sultan bin Abdulaziz Professor of Energy, Resources, and Environment at Johns Hopkins SAIS and the Founding Director of the Initiative for Sustainable Energy Policy (ISEP). He received his PhD in Political Science from the University of Michigan in 2009 and spent the next eight years at Columbia University.
Johannes is the award-winning author of four books and over a hundred refereed articles on environmental politics, energy policy, and global governance. He teaches action-oriented classes on energy and environmental policy to equip the next generation of global leaders with deep knowledge, advanced analytical skills — and a passion for transformational social change. As one of the world's top energy policy experts, Johannes frequently advises governments, international organizations, and the private sector on energy and environment.
As the Founding Director of ISEP, Johannes is responsible for the vision, strategy, and general management of the initiative. His work under ISEP offers pragmatic but effective approaches to providing the world's population with affordable and abundant energy at minimal environmental impact. In his spare time, Johannes reads biographies and tries to improve his Hindi.
---
Important Course Information
---
Important Downloads
Technical Prerequisites Accessibility Statement Technical Support Alumni Enrollment Information
---
About Johns Hopkins School of Advanced International Studies
For 75 years, students have come to the Johns Hopkins University School of Advanced International Studies to build their professional networks, learn from renowned faculty, train with policy practitioners, and gain hands-on work experience. Today, guided by the vision of its founders, the school's cadre of expert faculty prepares students for exciting careers across sectors and around the world.
Rankings and Accreditation
#3 Best Schools for International Relations master's programs, Foreign Policy Magazine
#10 Most Innovative Schools, U.S. News & World Report
#9 Best Value Schools, U.S. News & World Report